Algeria's Aeronautical Manufacturing Enterprise's (AMC) Safir 43 made its first international trade show appearance earlier this month at Aerospace and Defence 2000 at Waterkloof airbase in South Africa.
Around 50 examples of the four seater have been built since it entered service in 1994. Oran based AMC says the aircraft is an Algerian design but it appears to be a copy of the Czech-built Zlin 142.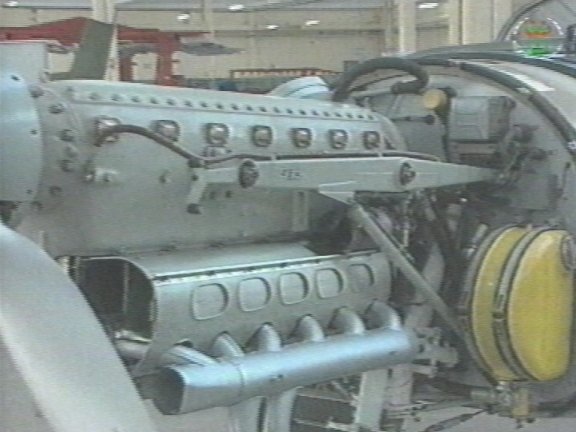 The Safir is powered by the Czech designed LOM M337AK 157kW (210hp) six-cylinder piston engine. It is used in Algeria for training, recreational flying, coastal and pipeline surveillance and agriculture. AMC says the Safir's empty weight is 761kg (1,676lb) and take-off weight is 1,350kg. It claims a maximum speed of 166kt (307km/h), a range of 1,060km (570nm) and a 6h endurance.
AMC is also building the two-seat Firnas 142 aerobatic trainer, based on the Zlin 143.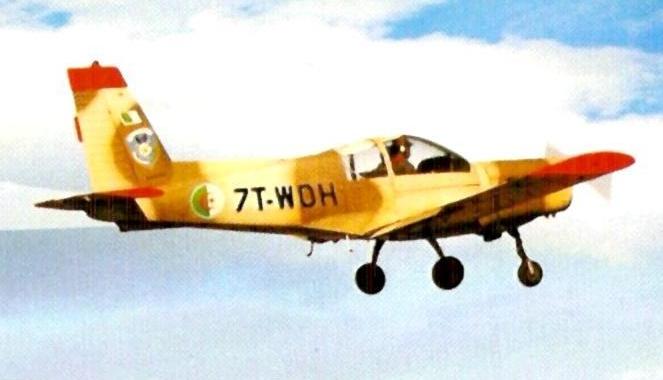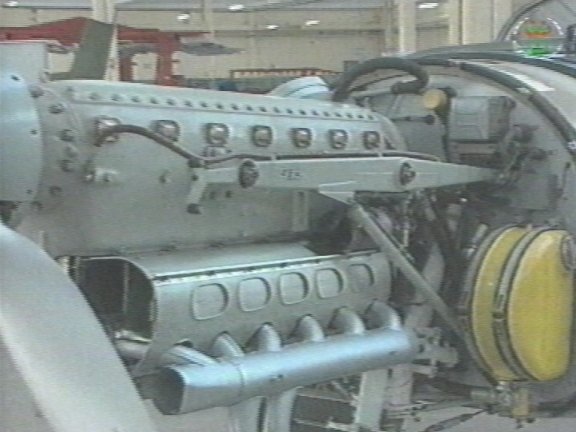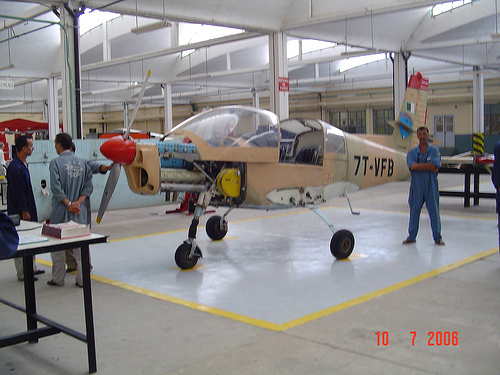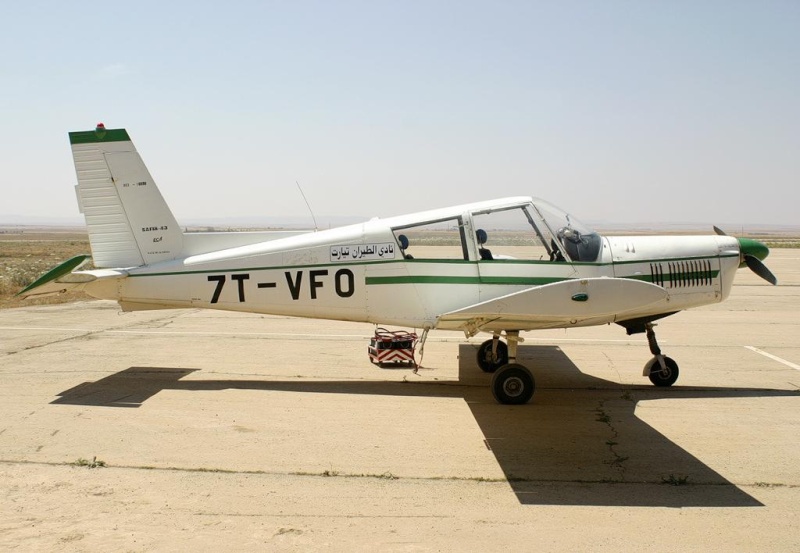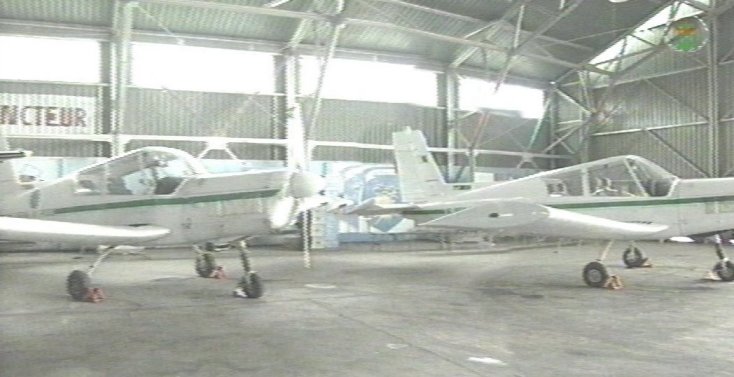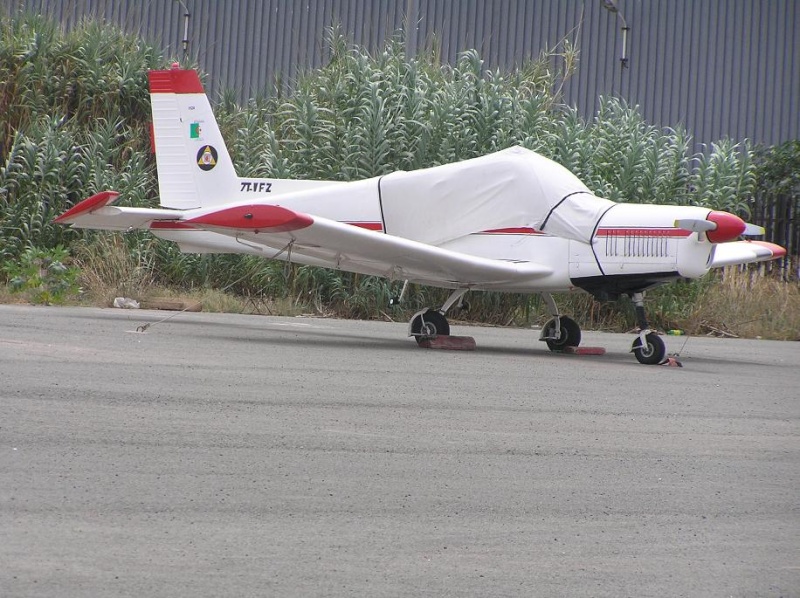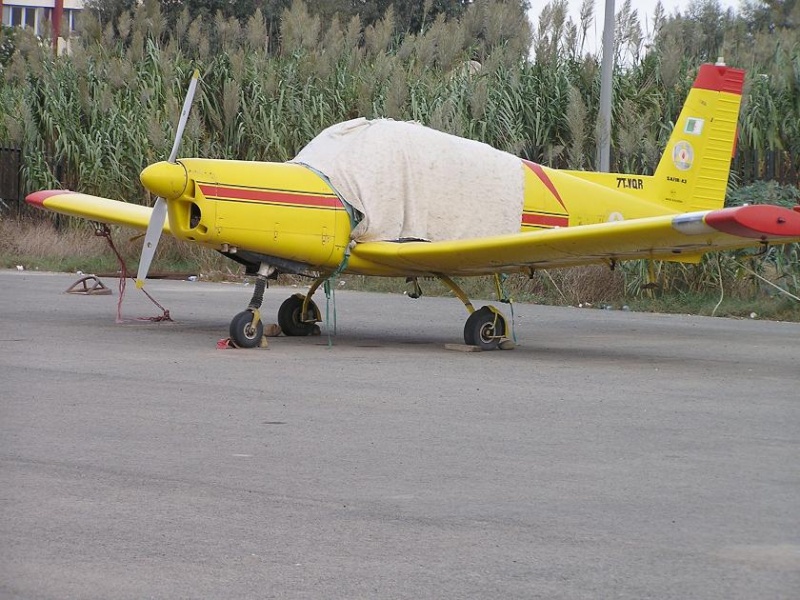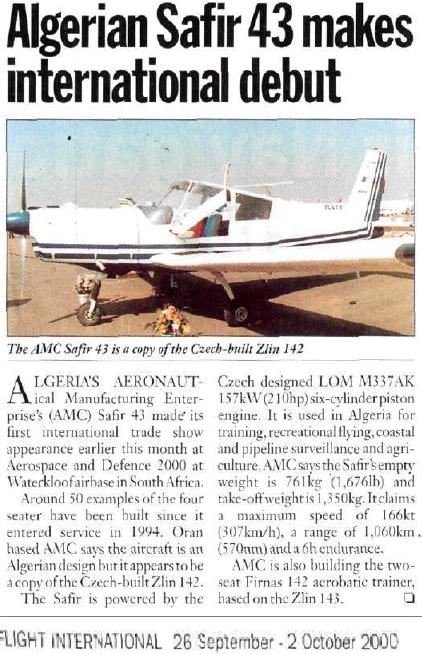 loading...