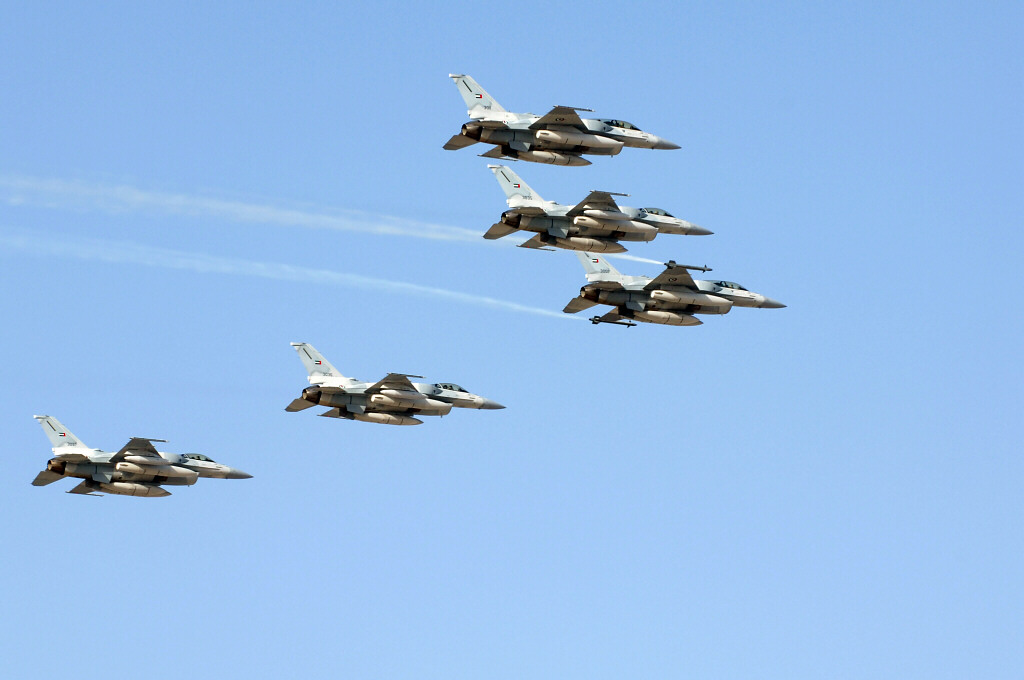 Last night, the UAE Air Force and Air Defence hosted a red-carpet VIP screening of Desert Falcons, a documentary, featuring the UAE's participation in Red Flag - the world's most challenging aerial combat training exercise.

Held under the Patronage of His Highness Sheikh Mohamed bin Zayed Al Nahyan, Crown Prince of Abu Dhabi and Deputy Supreme Commander of the UAE Armed Forces, more than seven hundred Air Force guests attended the screening at Emirates Palace.

Following the Air Force screening UAE residents will be the first public audience in the world to watch Desert Falcons, with its global broadcast premiere on Wednesday, June 23 at 10pm on Abu Dhabi Al Emarat. The English version will be broadcast on Abu Dhabi Sports at 10:30.

Additionally, the documentary will be re-broadcast on Saturday, June 26 during the weekly program, Al Madar on Abu Dhabi Sports.

Hosted by the US Air Force and held at the Nellis Air Force Base in Nevada, USA, participation in Red Flag is by invitation only. Since its first exercise in 1975, fewer than 30 countries have taken part.

From August 22 to September 5, 2009, more than 140 of the UAE Air Force's most talented fighter pilots and maintenance officers spent two weeks training in realistic aerial combat exercises conducted over the 15,000-square-mile Nevada Test and Training Range north of Las Vegas.

The documentary features the UAE's world renowned fighter aircraft the F16 Block 60, better known as the Desert Falcon. Developed and built by Lockheed Martin, the Desert Falcons are the most technologically advanced F16s in the world, and they are owned exclusively by the UAE Air Force.
loading...